&nbsp
Our Corporate Wellness programs are Useful, Fun, & Unforgettable!
Our training will give your team confidence in the workplace resulting in higher productivity and a more tight-knit corporate community. As they learn and practice together, they'll also gain strong teamwork and leadership skills, understand how to communicate more effectively, and sharpen their strategic thinking ability.
Several companies have already brought their employees to train with us here in Papillion, and they're reaping the benefits. Reach out to us and talk to us about your needs, and Fit In The City is happy to work with you to create a customized experience that will help employees achieve greater things at home as well as in the workplace.
Just fill out the short form below to explore corporate wellness!
Our corporate wellness programs offer:
A cooperative, structured environment for forging stronger bonds
Improved communication & teamwork skills for employees
Heightened focus & productivity in the workplace
Accessible fitness training for individuals of any age or background
"FITC runs classes where I work, and they're terrific! FITC offers yoga, core, total body, cycling, and strength classes here and offers more in other locations. They also offer a virtual option. The instructors have a knack for "reading the room" and pushing us- but not too far - Knowing what we need and helping those of us still new to a class or position or whatever. I find myself fighting to keep my calendar open, so I don't miss many sessions, and feeling great long afterwards" - Jim Schneider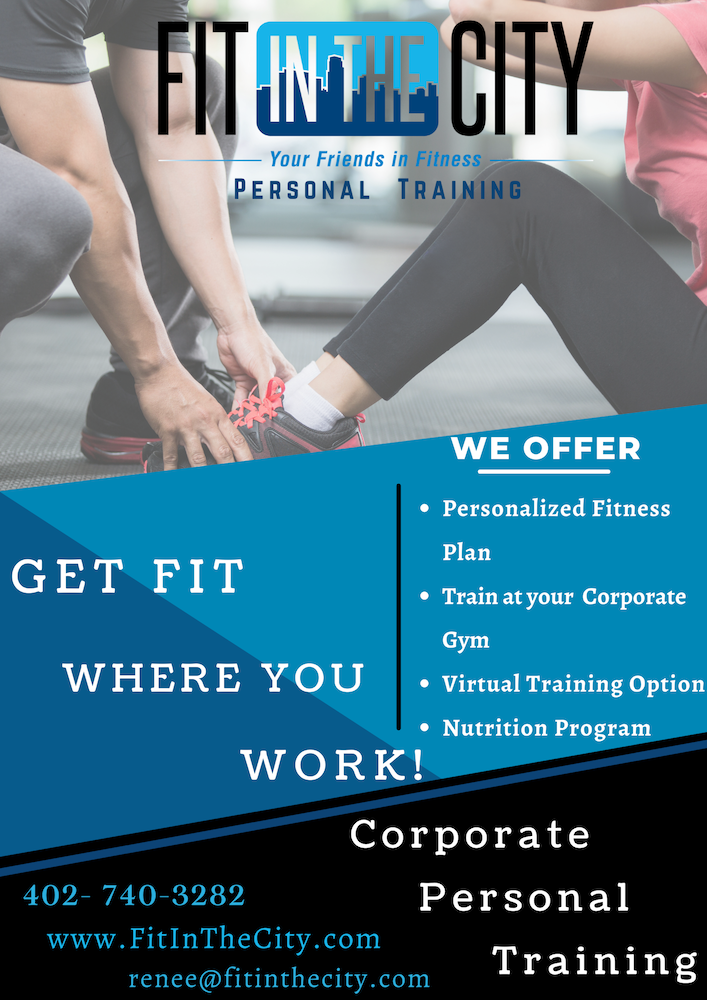 Join Us In Papillion For a Unique & Exciting Team- Building!
Our corporate wellness workshops are customizable, offer real benefits, and are led by proven leaders who will be able to take your team's productivity to the next level. With interests in Mind-Body wellness and high-energy activity, or if you're looking for goal focused Personal Training, our corporate wellness programs at Fit In The City will set you up for success.
Just fill out the short form below to explore corporate wellness!