Our Personal Training Makes YOU The Priority
If you're looking for a comprehensive health and wellness program that checks all the boxes, look no further than Personal Training at Fit In The City.
We take our combined experience to formulate a program that keeps you eating well, staying fit, and constantly motivated to come back for more. We welcome people from across Papillion/La Vista, Bellevue, and Great Omaha to come and get the full experience today!
Fill out the short form on your screen to learn more!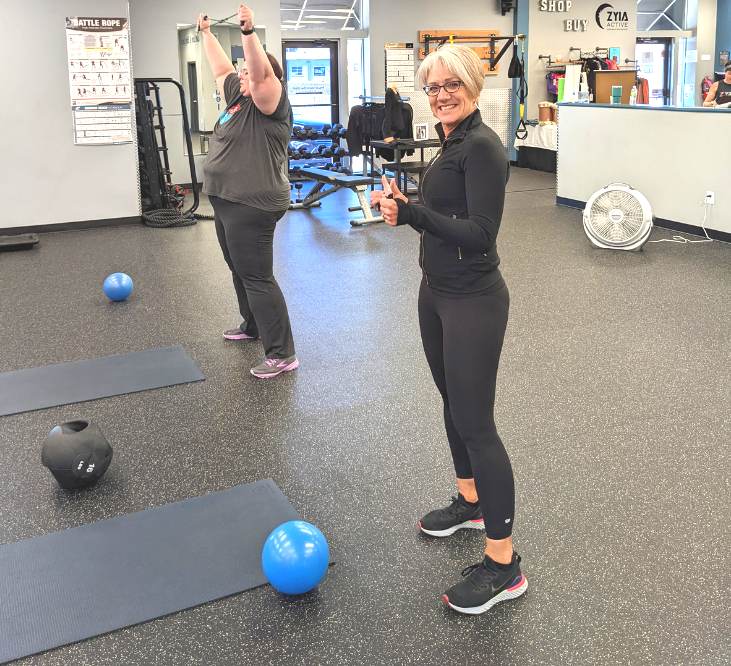 What's Included With Personal Training?
Do you want the short answer? Everything!
Our Personal Training incorporates all of our services into one customized program focused entirely on you and your needs! We take the time to get to know you as an individual and develop a workout routine, nutrition program, and accountability plan that works for you. And, with our growing, expert staff, we make sure to fit into your schedule.
Our Personal Training program offers:
Dedicated professionals focused on your goals
Healthy options for sustainable weight loss
Increased stamina and endurance
Individualized lessons catered to your needs
Variety in workouts
Personal Training is not daunting, with workouts gradually helping you get better over time -- there is no obstacle you won't be able to overcome! As our clients say, we'll take you on a journey, but we respect your limits. We guarantee you won't find another personal training program quite like ours.

Get Started With The Best Personal Training You Can Find In Papillion and La Vista
It doesn't matter if you're trying to lose weight, learn how to eat healthier, or just make a change for the better. You can do all three with our team at Fit In The City. We take people of all skill levels from Papillion/La Vista, Bellevue, and Great Omaha and make the training program that's perfect for their growth. We'll do the same for you!
Register For Personal Training Today!